Date/Time
Date(s) - 02/02/2019-02/03/2019
11:00 am - 6:00 pm
Location
Counter Culture Labs
Categories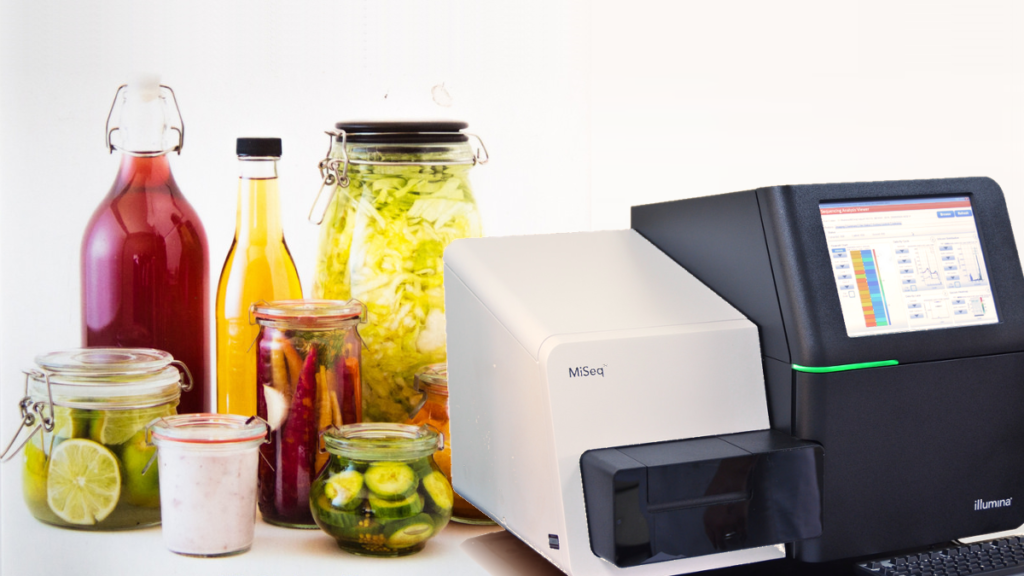 Next Generation Sequencing & Meta-genomics : Bring in your fermented foods to be analyzed by high-throughput sequencing of the 16s and/ or ITS marker genes. This a hands-on two day class taking place Saturday and Sunday(11:00AM-6:00PM) at Counter Culture Labs at the Omni Commons.
Metagenomics is the study of genetic materials recovered from a population. These studies produce a profile of genetic diversity in a microbiome. As the price of DNA sequencing has been falling, populations of bacteria can be studied in greater depth and scale that was not previously possible. Current molecular techniques allow non-cultivated and uncharacterized organisms to be analyzed.
The microbiome of fermented foods has not been sequenced and studied thoroughly. The goal of the Kombucha Genomics project is to better understand the genomics of this popular beverage. We encourage participants to bring in any fermented food you can think of: kombucha, sauerkraut, sourdough, jun, kvass, kimchi, curtido, cheese, yogurt, etc.
During this hands-on class you will:
– Bring in a sample (if you don't have a fermented food to sample one will be provided)
– You will extract the DNA
– Learn to amplify the 16s gene (or ITS for yeasts) to identify the species
– Learn how to do library prep for sequencing DNA by attaching sequencing indexes
– Have your sample sequenced on the illumina MiSeq, a cutting-edge next-generation DNA sequencing platform.
Cost: $60 fee covers the sequencing of a fermented food you bring in. Please RSVP on Meetup.
Members of Counter Culture Labs or the Kombucha Genomics project, contact patrikd@gmail.com, member price is $30.
When: This class will be run Saturday Feb 2nd from 11am till no later than 6pm and continue on Sunday Feb 3rd 11am till 6pm.
In several weeks there will be a follow up class optional on Intro Bioinformatics to learn to analyze the data you get back from sequencing which will have an additional fee and be posted once the data is received.
This class is taught by:
Kurt Chang is an NGS enthusiast wants to sequence everything. He's also runs a sequencing services company.
Julian Ramirez is a Cellular Molecular Biologist and co-founder of Microbiota Labs. Microbiota Labs is developing an easy to use device to detect probiotic bacteria.
Sequence your food! Next-Generation Illumina sequencing for 16S/ITS metagenomics