Date/Time
Date(s) - 05/20/2017
7:00 pm - 9:00 pm
Location
Sudo Room
Categories
The Mazatec people of Oaxaca, in the mountains of southern Mexico, are renowned for their shamanism, which is inspired in part by various Psilocybe mushroom species, Salvia divinorum, and other plant species. This presenter will describe their animist perception of psilocybin mushrooms, and their inherent roles, in this ancient, spiritual, healing tradition. She'll share slides and stories from her two decades of fieldwork with a Mazatec healer's clan. She will introduce some of the other allies, from plants to saints, whom they experience as active participants. Of course ancient cultures are changing since the late 20th century, when Psilocybe cubensis spores reached California. With her signature stories and images, Kat will share what she's learned on this journey.
_______________________________________________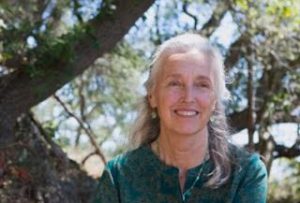 Kathleen Harrison, M.A., is an ethnobotanist who has worked extensively in Mexico and the Amazon. In 1985 she and Terence McKenna co-founded Botanical Dimensions, a nonprofit organization dedicated to collect and share information and lore about plants and fungi, particularly those used in medicine and shamanism. Kat has managed ethnobotany projects in Peru, Ecuador, Costa Rica, Mexico and Hawaii. She currently maintains the Botanical Dimensions Ethnobotany Library in Occidental, in West Sonoma County, CA, where she teaches and produces educational events that feature ethnomycology as well as global and local ethnobotany, mythology, art, and artifacts.
– Please sign the email list to learn about coming events or to become a member of the Ethnobotany Library.
Kathleen Harrison: Mushrooms, Shamanism and Lore Among the Indigenous Mazatecs of Mexico