Date/Time
Date(s) - 12/10/2017
6:30 pm - 8:00 pm
Location
Sudo Room
Categories
This month, Liberated Lens is excited to present 2 anti-war films by David Zeiger for our December film night theme: "F#@%^n' Peace On Earth Already!"
"This is Where We Take Our Stand" is the story of hundreds of veterans who risked everything to publicly tell their accounts of the horrors they witnessed in Iraq and Afghanistan. In March of 2008, two hundred and fifty veterans and active-duty soldiers marked the fifth anniversary of the invasion of Iraq by gathering in Washington, DC, to testify from their own experience about the nature of the occupations of Afghanistan and Iraq. It was chilling, horrifying, and challenging for all who witnessed it.
Against tremendous odds, they brought the voices of the veterans themselves into the debate. "This is Where We Take Our Stand" is the inside story of those three days and the courageous men and women who testified-a story that's as important to tell today as ever.
These brave soldiers and veterans are challenging a public silence that runs very deep, underscoring a willingness to accept unspeakable horrors-as long as we don't know about them.
Veterans of the wars in the Middle East will be in attendance for Q&A about the topics presented in the film.
Doors at 6pm, film at 6:30pm. $5 donation, no one turned away. Free popcorn as always!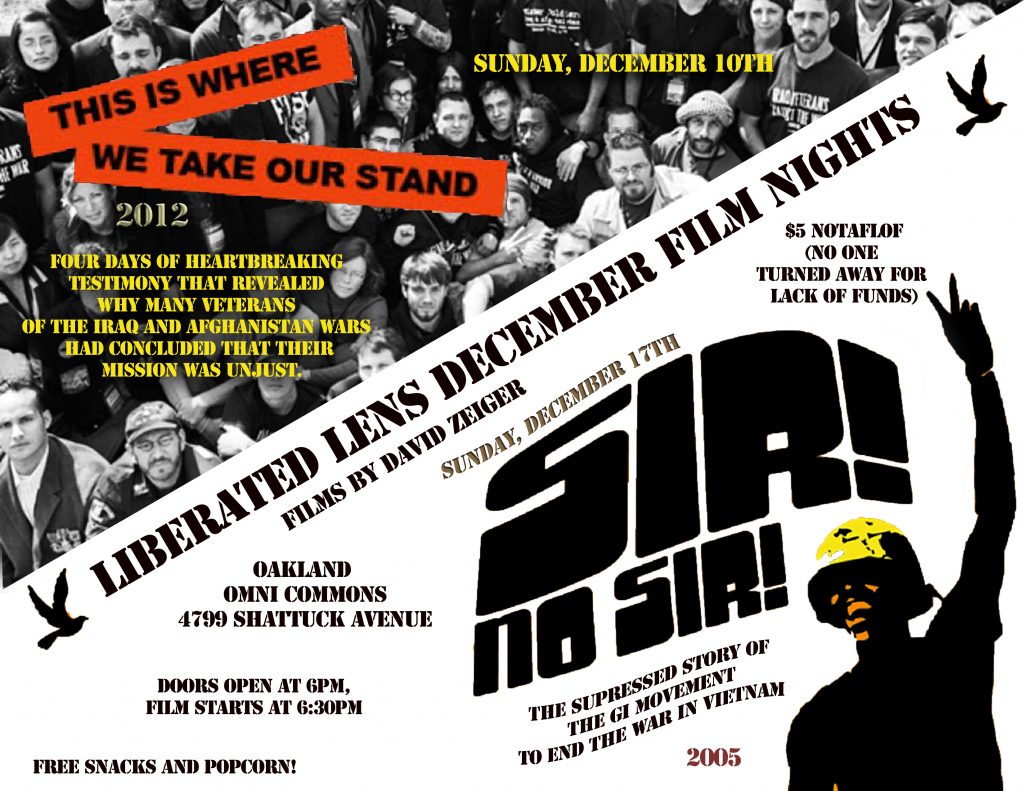 Film Night: "This Is Where We Take Our Stand"