Collectives
Jump to navigation
Jump to search
Here is a list of Omni's member collectives and information about them!
Agua Viva
contact: aguaviva "at" omnicommons "dot" org
Several members of the Omni community are forming a worker-owned cafe co-operative that will concurrently serve two purposes:
Provide a warm, welcoming and familiar cafe environment at the entrance of the space in order to invite members of the public to enter and explore.
Act as a conduit for community engagement by hosting community events and providing information about the various groups, meetings, events and resources available to the public.
We are currently in a buildout phase and are aiming to open to the public by October 1st, 2016.
Art Bison Design Coop
Art Bison is a feminist collective that shares resources and produces media. Our principal media is screen printing and we are as much makers as we are teachers. We empower youth, womyn, those with barriers to employment, LGBTQIA folks, and all who are curious, to make their own media. Through work/trade we are able to produce shirts and posters for, often at no cost, to a wide variety of social and political events.
Bay Area Public School
contact: publia.pigeon "at" gmail "dot" com
A Free School
The Bay Area Public School is an ongoing, evolving experiment in bringing forth radical alternatives to existing institutions. It came into being in response to a collective recognition of the crucial need for free, public spaces in which to engage in the shared exploration, contemplation and generation of new ideas through group discourse, collaborative learning, and creative inquiry.
It is our belief that spaces which are unrestrained by institutional pedagogical models and agendas, which are completely free, which are open to and determined by the public, and which allow for the exchange of ideas and methods, inform the types of creative practices that help us to understand, articulate and respond to the conditions of our own time within a greater historical context. We are of the opinion that the division of study into distinct and separate categories intended to produce "Specialists" and "Authorities" as arbiters of what is culturally and socially valuable, is antithetical to the synthesis required for the development of truly new modes of thinking and being in the world, and, ultimately, for the construction of creative modes of expression necessary to meaningful, considered inquest into prevailing systems, their historical antecedents, and future potentialities.
As a part of this experiment, the Bay Area Public School maintains that all classes, events and resources will always be completely free to all people. We are critical of the prohibitive costs of higher education and, in turn, the exclusion of those unwilling or unable to submit to lifelong debt, from participation in the philosophical, political, and aesthetic discourses which largely mediate the social and cultural content that shapes our world.
Birdhouse
Birdhouse's mission:
To bring into the Omni community artists whose perspectives, experiences and artwork challenge the dominant culture.
To increase free, donation based arts programming in the Bay Area
To create a visible arts presence and broadening the perception of the Omni as an arts space.
To provide a platform for artists and non artists alike, to use the infrastructure, community and resources of the Omni for free and horizontally organized arts and arts education programs.
To collaborate on creative projects with other member collectives and horizontally organized groups in the Bay Area.
Chiapas Support Committee
The Chiapas Support Committee / Comité de Apoyo a Chiapas (CSC) is a grassroots all-volunteer group based in Oakland, California. CSC serves as a center for education and information about Chiapas, the Zapatista communities and Mexico.
CSC works with Indigenous Zapatista communities to support and accompany their process of constructing autonomous health care, education and economic development.
The Chiapas Support Committee regularly organizes forums and other events and activities to share and discuss ideas, analyses and developments related to the Zapatista communities, Mexico and U.S.-related policies.
Counter Culture Labs
contact: info "at" counterculturelabs "dot" org
DIYbio homegrown in the East Bay.
Counter Culture Labs is part of the burgeoning global DIYbio movement here to excite curiosity and empower exploration. It is a place to share tools, knowledge and experience - a comfortable, open community in which to learn, create, tinker and innovate. We are open to biohackers, biotech professionals, citizen scientists and empiricists of all stripes!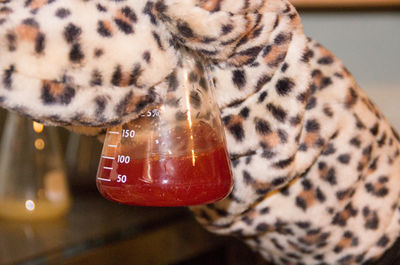 Food Not Bombs
hefinkel "at" gmail "dot" com
Free Food for the People! Cultivating community alternatives to the money economy...
East Bay Food Not Bombs has been operating in Berkeley and Oakland continuously on a volunteer basis since 1991. We cook large scale community meals and serve free food six days a week. Food Not Bombs functions on a paradigm of grassroots recourse re-distribution, bringing free food to parks, political events, neighborhood gatherings, and social centers.
Through Food Not Bombs we create infrastructure outside of money through which abundance can be shared. Food Not Bombs is excited and intrigued by the Omni project and the collaboration between collectives. We believe that a community kitchen is integral to creating a space of "commons". Over and over we have seen the kitchen as a main artery and gathering point in liberated, autonomous space.
Global Womens Strike - Omni Collective
lori "at" allwomencount "dot" net
Invest in caring not killing!
International network for recognition & payment for all caring work, and the return of military spending to the community starting with women the main carers everywhere.
Women & girls do 2/3 of the world's work, most of it unwaged. +$1 trillion/year is spent on the military worldwide, more than half by the US. 10% of this would provide the essentials of life for all: water, sanitation, basic health, nutrition, literacy, and a minimum income.
Who we are:
The Global Women's Strike is a grassroots network with national co-ordinations in a number of countries. Invest in caring not killing is our strategy for change. We campaign for the return of military budgets to the community, beginning with women the main carers in every country of people and the planet. Women, and men who support our goals, take action together on 8 March, International Women's Day, and throughout the year. We work to ensure that power relations among us are addressed, and that each of our struggles is backed by our collective power.
Women from different sectors are involved: women of colour, Indigenous & rural women, mothers, women in waged work, lesbian, bisexual women & TT women, sex workers, religious activists, women with disabilities, older & younger women...
Liberated Lens
See their wiki page for info!
Phat Beets
contact: info "at" phatbeetsproduce "dot" org
Phat Beets Produce is a food justice collective. The collective was started in North Oakland in 2007 as a guerrilla produce stand in a North Oakland park. We now support two certified, clinic based farmers' markets, one youth led school farm stand and community nutrition hub, and a youth market garden in partnership with a local hospital obesity prevention program. As a collective, we strive to support social businesses and small farmers and farmers of color.
Phat Beets has a space at the Omni but has not yet applied to be a member collective.
Sudo Room
Creative community and hacker space
Sudo Room is an East Bay creative community and hackerspace. Sudo Room has an open membership, is nonhierarchical, and we are all "types"… tech developers, citizen scientists, activists, artists, and all combinations in between and beyond. Most importantly we are human beings interested in and working towards positive social change. Our goal is to create an inclusive, dedicated hackerspace in Oakland. We share ideas and projects in the following areas:
Creative Use Of Technology
Citizen Science
Digital Citizenship And Literacy
Environmental Sustainability
Community Engagement
Self-Government
It is a place to learn, create, gather, work, play and more.
Our slogan is: HACK THE PLANET!
Timeless Infinite Light
forever "at" timelessinfinitelight "dot" com
Timeless, Infinite Light is an Oakland-based small press that primarily publishes contemporary poetry, but also veers into critical theory, experimental fiction, ephemera, and whatever surprises us. Sometimes our books look like books, and sometimes they don't. We have a west coast lean towards the experimental/political/mystical.
We have published works by Ivy Johnson, Olive Blackburn, Justin Carder, Amy Berkowitz, Zoe Tuck, Sasha Fletcher, Emji Spero, Otis Pig, and many others. We currently are working on an anthology of East Bay poets called Its Night in San Francisco but it's Sunny in Oakland, as well as a set of calendar reform tracts by Hakim Bey.
Youth Empowerment Services
The mission of YES is to advance and support youth in educational breakthroughs in life development and other activities focusing and envisioning a community where all young people have the opportunities and the access to education, without restrictions from race or socioeconomic status. YES considers families as an integral partner and participant in improving and reaching the goals set by the program. YES anticipates that, everyone who attends our program regardless of the obstacles placed before them will be capable reaching their fullest potential.
YES has developed a continuum of programs and services that serve our youth ages eight through college. YES strategies are culturally competent, tailored to the specific needs of the communities served, and demonstrate effectiveness in both qualitative and quantitative evaluations. YES specific services developed and implemented in Oakland include, but are not limited to, after school academic and enrichment programs, youth development and leadership, violence prevention, and interventions nationwide