Collectives
Jump to navigation
Jump to search
Here is a list of Omni Commons member collectives, tenants, and fiscally sponsored groups, and information about them!
Acta Non Verba
Acta Non Verba: Youth Urban Farm Project (ANV) elevates life in Oakland and beyond by challenging oppressive dynamics and environments through urban farming. Founded and led mainly by women of color from the surrounding neighborhood and larger community, ANV creates a safe and creative outdoor space for children, youth, and families in East Oakland, CA. ANV engages and strengthens young people's understanding of nutrition, food production, and healthy living as well as strengthens their ties to the community.
Chiapas Support Committee
The Chiapas Support Committee / Comité de Apoyo a Chiapas (CSC) is a grassroots all-volunteer group based in Oakland, California. CSC serves as a center for education and information about Chiapas, the Zapatista communities and Mexico.
CSC works with Indigenous Zapatista communities to support and accompany their process of constructing autonomous health care, education and economic development.
The Chiapas Support Committee regularly organizes forums and other events and activities to share and discuss ideas, analyses and developments related to the Zapatista communities, Mexico and U.S.-related policies.
Community Liberation Programs
blurb coming soon
Counter Culture Labs
contact: info "at" counterculturelabs "dot" org
DIYbio homegrown in the East Bay.
Counter Culture Labs is part of the burgeoning global DIYbio movement here to excite curiosity and empower exploration. It is a place to share tools, knowledge and experience - a comfortable, open community in which to learn, create, tinker and innovate. We are open to biohackers, biotech professionals, citizen scientists and empiricists of all stripes!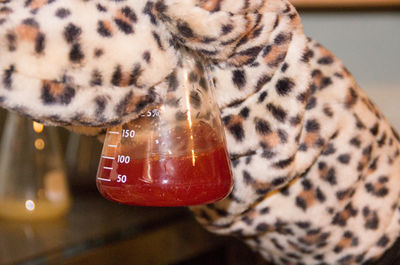 Food Not Bombs
hefinkel "at" gmail "dot" com
Free Food for the People! Cultivating community alternatives to the money economy...
East Bay Food Not Bombs has been operating in Berkeley and Oakland continuously on a volunteer basis since 1991. We cook large scale community meals and serve free food six days a week. Food Not Bombs functions on a paradigm of grassroots recourse re-distribution, bringing free food to parks, political events, neighborhood gatherings, and social centers.
Through Food Not Bombs we create infrastructure outside of money through which abundance can be shared. Food Not Bombs is excited and intrigued by the Omni project and the collaboration between collectives. We believe that a community kitchen is integral to creating a space of "commons". Over and over we have seen the kitchen as a main artery and gathering point in liberated, autonomous space.
FYE
fye.collective "at" gmail "dot" com
FYE - a creative coalition and collaborative platform based in Oakland, CA (USA)
Our mission is to activate spaces with pure energy and share valuable experiences through creative expression in social gathering, empowering the local community in new, dynamic ways. Through alignment and the exchange of ideas, we create content to educate, inspire & entertain.
We specialize in Space Activation, Event Curation, Workshops & Pop-Ups
Global Womens Strike - Omni Collective
gws "at" omnicommons "dot" org
Invest in caring not killing!
International network for recognition & payment for all caring work, and the return of military spending to the community starting with women the main carers everywhere.
Women & girls do 2/3 of the world's work, most of it unwaged. +$1 trillion/year is spent on the military worldwide, more than half by the US. 10% of this would provide the essentials of life for all: water, sanitation, basic health, nutrition, literacy, and a minimum income.
Who we are:
The Global Women's Strike is a grassroots network with national co-ordinations in a number of countries. Invest in caring not killing is our strategy for change. We campaign for the return of military budgets to the community, beginning with women the main carers in every country of people and the planet. Women, and men who support our goals, take action together on 8 March, International Women's Day, and throughout the year. We work to ensure that power relations among us are addressed, and that each of our struggles is backed by our collective power.
Women from different sectors are involved: women of colour, Indigenous & rural women, mothers, women in waged work, lesbian, bisexual women & TT women, sex workers, religious activists, women with disabilities, older & younger women...
Liberated Lens
Visit us at http://liberatedlens.org/ to see our projects, upcoming film night, or to subscribe to our newsletter.
We can be reached collectively at Liberated_Lens@lists.riseup.net
Myriad Outreach Project
Myriad Outreach Project facilitates and aids in people powered direct action projects fueled by community economics to promote healing and create community support systems outside of oppressive structures. We work in solidarity with various organizations and struggles in the bay area to coordinate outreaches, rallies, marches, community events, mutual aid, interactive art/banner drops and educational forums including farmworkers rights, immigrant rights, racial and social justice, community safety, police alternatives, food sovereignty and more. We support by directly helping to organize and facilitate, providing storage & transport of donations, creating/lending supplies like art, tabling materials, and connecting orgs to resources and community support, providing fiscal sponsorship.
Sudo Room
Creative community and hacker space
Sudo Room is an East Bay creative community and hackerspace. Sudo Room has an open membership, is nonhierarchical, and we are all "types"… tech developers, citizen scientists, activists, artists, and all combinations in between and beyond. Most importantly we are human beings interested in and working towards positive social change. Our goal is to create an inclusive, dedicated hackerspace in Oakland. We share ideas and projects in the following areas:
Creative Use Of Technology
Citizen Science
Digital Citizenship And Literacy
Environmental Sustainability
Community Engagement
Self-Government
It is a place to learn, create, gather, work, play and more.
Our slogan is: HACK THE PLANET!
Sudo Mesh
Sudo Mesh is building the infrastructure for a truly free and peer-run internet throughout the bay area.
Core projects include:
Our slogan is MESH THE PLANET!