MoveableWalls
Jump to navigation
Jump to search
Moveable Walls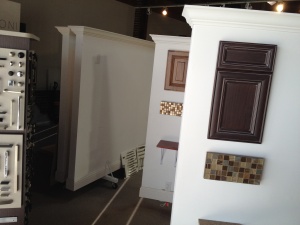 Very nice well-built rolling moveable walls with integrated electrical outlets, built to code, electrican can daisy-chain together (wall to wall)
Dimensions:
Walls are:

Height: ~84" high (from floor)
Length: ~98" long
Width/thickness:

Just the wall part itself is: 4.25" thick, not counting moulding around top and bottom
Rolling bracket / casters: stick out 7.5" from wall on ea. side.
Moulding:

1/2" around bott
2" around top
Other measurements:

Rolling bracket is 20.5" wide total (from caster on one side of the wall to the other)
Bottom of wall (top of rolling bracket/casters) is 5.75" off the ground
Wall itself, measuring from the top the rolling brackets upon which it rests, is 78. 3/8" to top of moulding
# walls currently avail: 8. Possibly another 4 more later.
Cost per wall is ~ $400/wall. Seller wants $420 (already talked down from much more). Should be able to get them for $400/ea
Total: for 8: $3200.
Seller is Hugh (who recently donated a large plotter to sudo room). He rents part of the Berkeley Design Center, where the walls reside:

Berkeley Design Cetner
3195 ADELINE STREET BERKELEY CA (Near Ashby BART Station)
hours: 10-5
Birdhouse has given $1500 toward the cost of these walls.