12/15/2015
Jump to navigation
Jump to search
Brrr it's cold!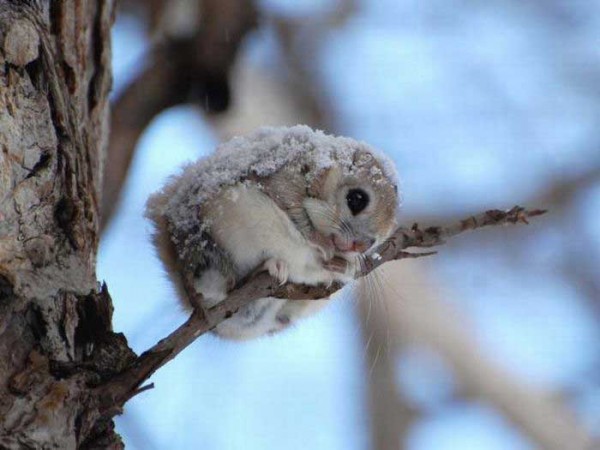 Tuesday 12/15
Spectators
Everyone else is TRUANT
Headlines
Grant munnies have arrived!
Do we need to set a special meeting to talk about the budget and making purchases? Or use a regular Tuesday meeting?
Separate sounds better. One to discuss, then a period of independent research, then a sesseon to share and decide.
Alt Ex holiday party, when is that thing anyway?
Who wants to go? We can carpool! It would be good to meet our wealthy benefactors
Dre, Liz and Josh can go, Dennis can't go if it's this coming thursday
Field trip to BAVC studio?
Gerald was impressed with their setup and would like to show us. They're located in SoMa neighborhood in San Francisco.
Dre, Dennis, Josh and Liz are interested... date to be determined after other people SHOW UP
Birdhouse shindig
January 11th, they're screening some material from film archivists, and have asked for cross-promotion and probably A/V help. NEET. Liz will reply
Shirah's meetup broadcast with director of TUGG platform
This is happening January 12th but here is the event page, if anyone would like to attend. http://www.meetup.com/MOCMADA/events/227405494/ Take a look at tugg.com too, it's pretty neat. Could be a good way for us to find films to screen, and to distribute our own work.
Computer and hard drives got low on space
Noemie needs her silver drive back, but Tatille from Buried Seeds has a 1T drive to donate. Liz has a 2T that we could archive footage on and clear up space on the LaCie, but then we don't have redundancy. Anyone else have some good quality drives to lend/donate?
The computer also got down to less than 1gig of free space. I deleted Premiere's render and preview files and set the program to write these files to the LaCie drive instead of the local drive. This means the LaCie drive should be turned on whenever anyone wants to work in Premiere, even if your footage is not on that drive. Otherwise, the program will prompt you to change the settings back to the local drive, and the computer will fill up again.
January film night
Is it too early to talk about it? Do we still want to alternate meetings and screenings? Attendance has been pretty low, perhaps Tuesdays aren't the best choice.
Merchants of Doubt was suggested
Also... Change meeting nights?
Jabari works Tuesdays now, Gerald often has Richmond City Council meetings on Tuesdays, Noemie and Liz would like to take a martial arts course that has classes Tuesday nights. Can we consider another night for our weekly meetup?
Dennis and Dre say any evening. Dre suggests Sunday evenings after 6. We'll email the list serv about it
Seeds of Struggle
Post-production
Progress has been slow. This is always the part that takes the longest sustained effort.
What do we feel is holding us back?
What can people realistically commit to in terms of time?
Better to have cohesive, singular editing sessions, instead of doing this piecemeal individually.
Arrange editing sessions. Let's set one for Friday before Liz leaves. We'll email list about it
Social media
To paraphrase some notes from our meeting with Shirah, we have the following to-do list for social media outreach:
make poster imagery & choose a title font. There are some cool screen shots we could pull for poster-type graphics
redesign FB page with the new graphics
invite ppl once it's ready
consider Twitter? Josh will look into it
publish mini vids to show progress
consider assigning just one or two people to keep track of social media stuff and make sure there's activity on it. We can more clearly define this role after talking about it, if it's something we want to do
Distribution
Ongoing festival list: https://docs.google.com/spreadsheets/d/1Et6z-0tRsCza99x5YigNKlGCiZl3PryDTYkc4632Efs/edit?usp=sharing
Start contacting orgs for distribution options
Shirah: LA library, prisons, Overdrive app, ITVS, NBPC
Anka: SF library, Planting Justice
Continue adding film festivals to the Google sheet
Complete festival information
Scheereen: organize for easier viewing
Licensing details: Dennis talked to SELC folks: how to license for classroom use etc., recommended copyright terms. He talked with a lawyer. She said the collective can have exclusive rights to anything they produce, and you can use the name of the org to promote it instead of a director's name. Being unincorporated, the group should have a signed agreement beforehand about ownership and copyrighting. Maybe there is a template or maybe we'll have to draft one. We have SELC's info on file.
Next legal cafe is January 11th, 2323 Broadway Impact Hub, 5-7:30pm. Requires info to be sent in advance